The Red Dot Award: Product Design 2023 for Genaya!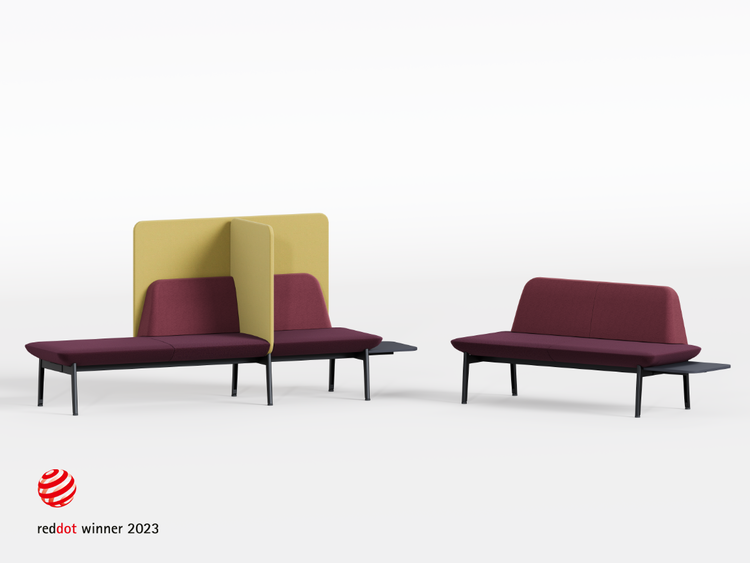 Genaya by brodbeck-koepp design, one of Kusch+Co's most eagerly awaited product launches, has already won recognition for its premium design quality! The entire product line has been honoured with The Red Dot Award: Product Design 2023!

The Red Dot Award is one of the world's most prestigious international awards for product design, communication design and design concepts. The competition attracts companies and design studios from all over the world every year – their designs are scrutinised by the Red Dot Jury, international experts who examine a remarkable number of products during an evaluation process that lasts several days.

Only the most outstanding achievements in the field of design and innovation receive the Red Dot Label, which is now established internationally as one of the most sought-after seals of good design quality.
"Kusch+Co's collection of Red Dot awards is increasing, with the brand winning the award annually in recent years", Karolina Manikowska, Nowy Styl and Kusch+Co Marketing Director, emphasises. "Last year, V-Care by Justus Kolberg received the Red Dot Award 2022, and now the upcoming Genaya range by brodbeck-koepp design has ticked all the right boxes and persuaded the Red Dot Jury. Kusch+Co's product portfolio is expanded every year, but only top design quality launches that aspire to serve users and address their needs are added. The Kusch+Co brand is the icing on the cake in the Nowy Styl offering, and we attach supreme importance to its evolution."

In recent years, the business environment has undergone more changes than ever. The new Genaya range was created to meet emerging requirements in offices and other public spaces, where good design and a pleasant, somewhat informal atmosphere matter. Genaya is ideal for welcoming, stylish spaces like reception areas, for meeting and brainstorming rooms like Connect&Create Spaces, and for chillout areas, VIP lounges and airport terminals, to name just a few. This modular soft seating is about creating infinitely versatile configurations, perfectly suited to any space regardless of its size.

"Genaya is our answer to the demands of our time. Reduced, simple, sustainable - yet we have not compromised on performance, usage and design requirements. Maximum diversity in terms of application and configuration options, minimal components and material costs", says Veronika Köpp, the creative mind behind brodbeck-koepp design and Genaya designer.

"The Red Dot Award confirms that our product is innovative, designed according to highest standards and developed with attention to details. We are so proud to be appraised! - adds Cezary Janas, Nowy Styl and Kusch+Co Director of Product Management. - Genaya is comprehensive and versatile modular system that enables the user to create arrangements according to individual needs. Genaya allows to have sofas (linear or non-linear) or islands that perfectly suits not only to office spaces but also waiting rooms, reception areas and other public spaces, offering comfort and enjoyable environment.

Modularity and linearity – these are the key characteristics of Genaya. You can choose between short, closed or long and open configurations. Versions with or without backrests, standalone units, tables or panels – all is available for configurations.

We are glad to hear very positive feedback we have received after fairs and shows in the past months – this confirms, that we have developed the product, that exactly addresses the needs of our customers."

As one of the winners, Genaya will appear in the Red Dot Design Yearbook and the Winners Section of the Red Dot website. The product will also be featured at a special exhibition, Design on Stage, in the Red Dot Design Museum in Essen from June 2023 to May 2024.

The Red Dot Gala award ceremony will take place in the Aalto Theatre at the Red Dot Design Museum in Essen on 19 June.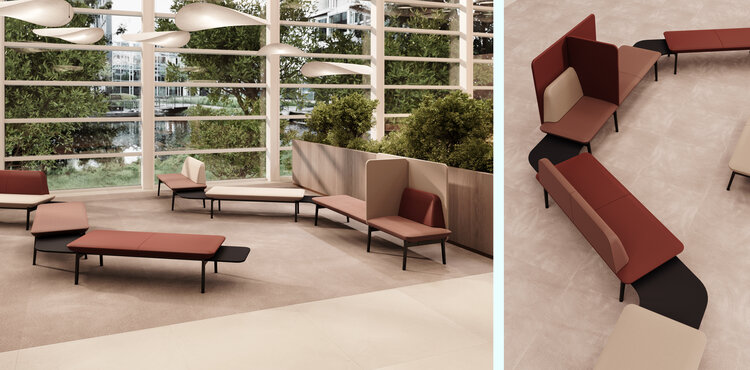 Thank you for experiencing the Clerkenwell Design Week 2023 with us!
Clerkenwell Design Week 2023 is right behind us. The event has seen thousands of visitors bringing Clerkenwell to life with everything from immersive installations, designer talks, workshops, exclusive launches, parties and product launches.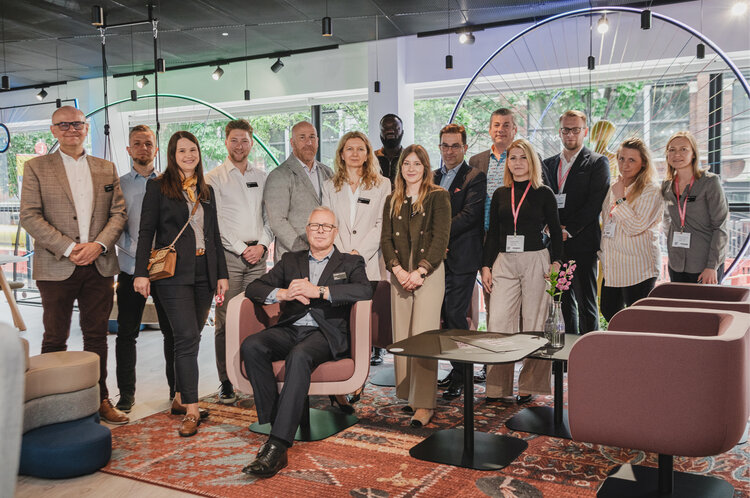 The vibrant atmosphere of the UK's leading design festival could be felt in our showroom, located right on the main route of Clerkenwell Design Week 2023!

Have a look at some highlights of those inspiring days.

… and have a look at Kusch+Co's new and up-coming products: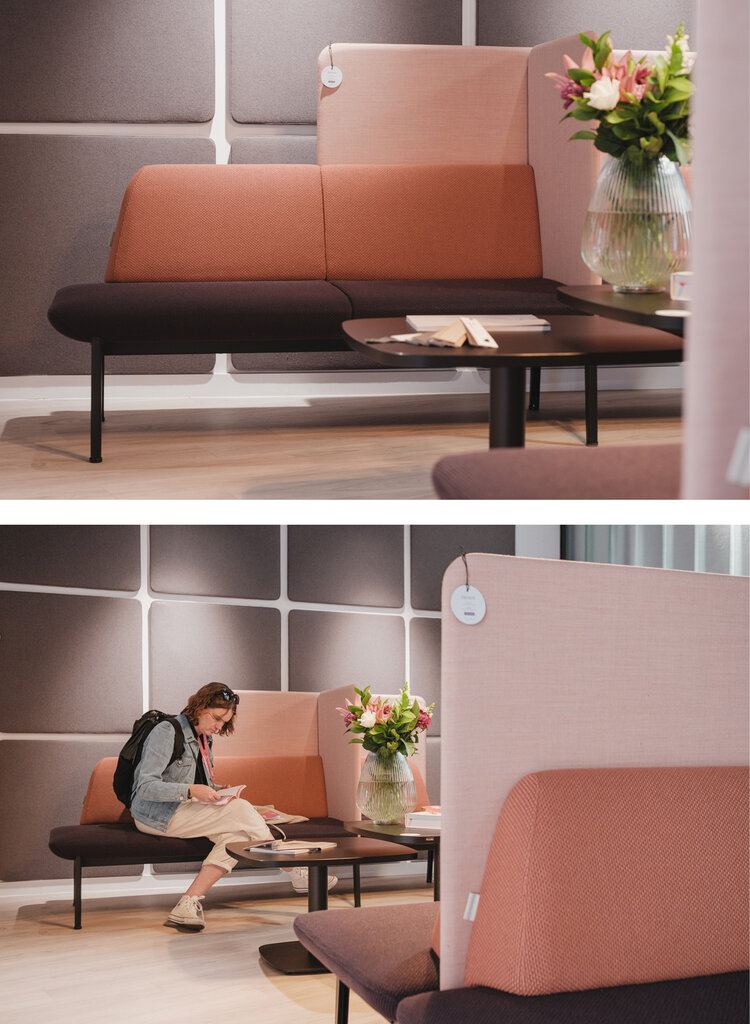 Recognised for the high design quality, the entire product line Genaya received a distinction in The Red Dot Award: Product Design 2023!

Coming-soon Genaya by brodbeck-koepp design is a soft seating series that offers the possibility of creating extremely versatile configurations, regardless of the size of the space.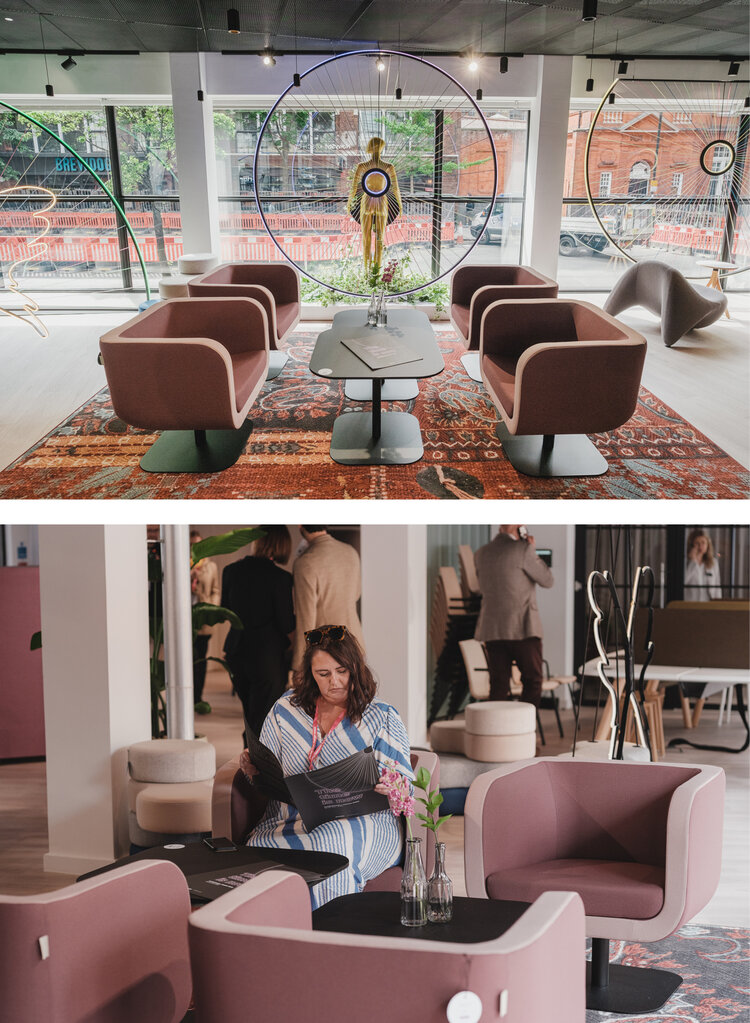 Coming-soon Bound – designed by Karim Rashid. On the one hand, this inspiring furniture is the epitome of contemporary design and on the other, thanks to its soft lines, it exudes an aura of cosiness adding an inviting feel to any space.

This soft seating line was designed for a variety of applications including waiting areas, communicating and relaxing zones in public spaces, offices, healthcare facilities and airports.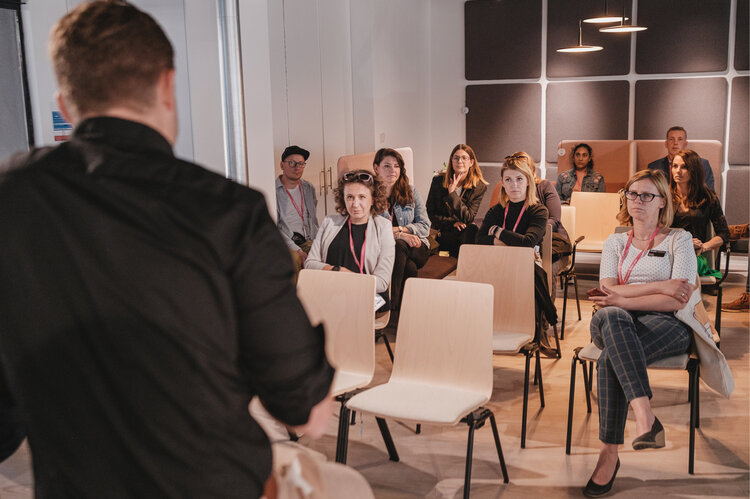 Functionality based on our knowledge and experience.

beWise chair by the Kusch+Co & Nowy Styl Design Team is the quintessential combination of design, knowledge and experience.

The wide product range enables the beWise chair to match any space. Offices, hotels, conference halls, seminar rooms, lecture theatres, places of religious worship, schools, workshops, auditoriums in music schools – these are all ideal locations for beWise.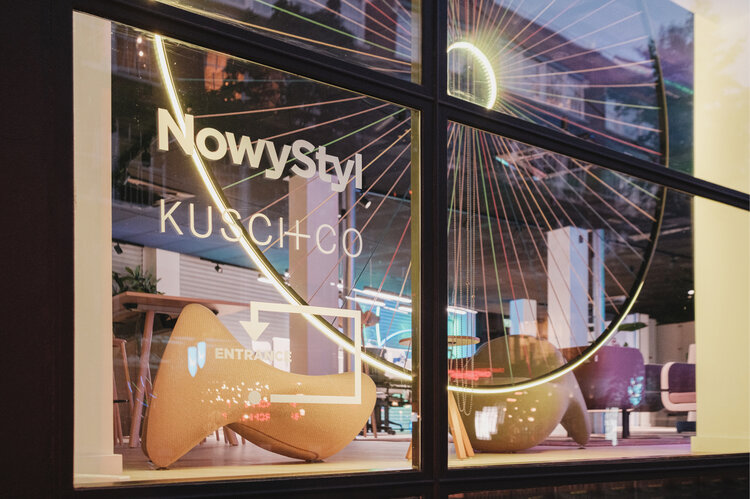 Arrange your next visit to our showroom:

58 St John's Square
London EC1V 4JG
info.uk@nowystyl.com
+44 (0) 20 3089 8369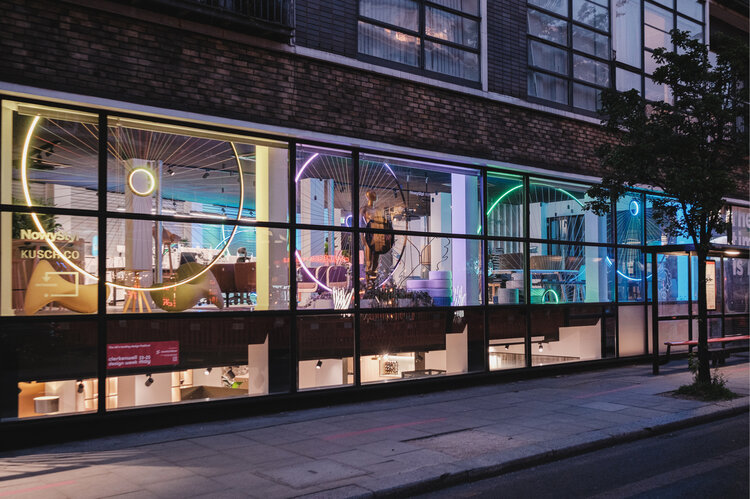 Review Passenger Terminal Expo 2023
The Passenger Terminal Expo 2023 is right behind us – the event gathered hundreds of exhibitors featuring solutions and innovations for the next-generation airport projects. On the eagerly visited Kusch+Co stand the vibrant atmosphere of shaping together the future of airports was enriching every conversation. Thank you for being with us.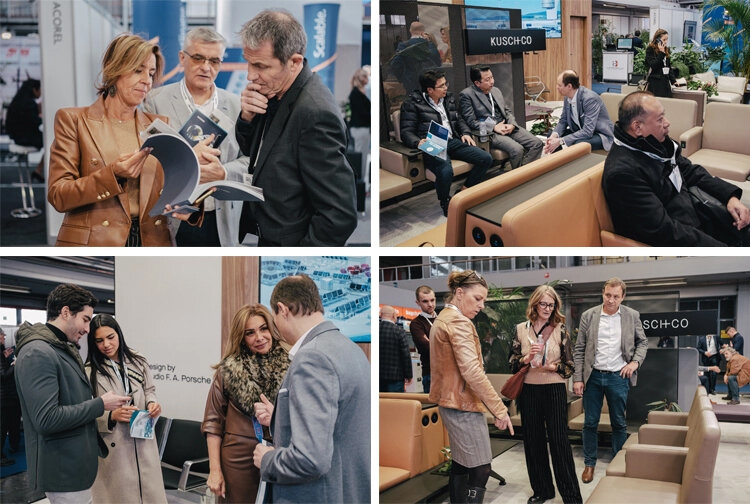 We hope that visiting our stand was just the start of the exploration of our new launches and the coming-soon product that correspond with the latest trends in designing travel environments:

Genaya, Design by brodbeck-koepp design (coming-soon)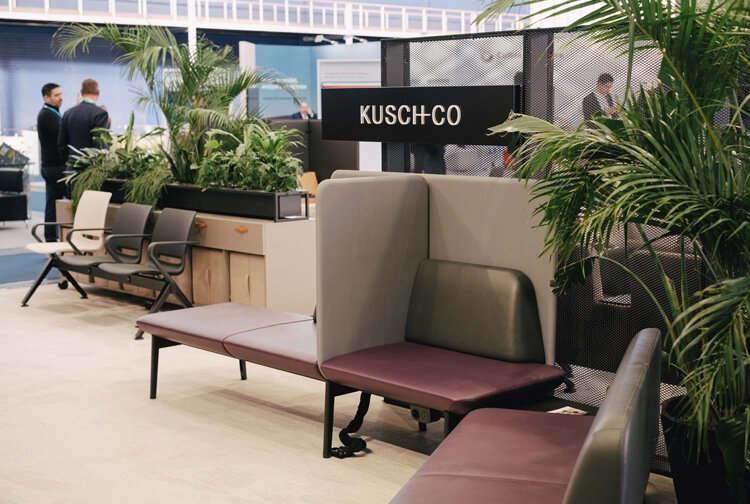 V-Care bench, Design by Justus Kolberg (coming soon)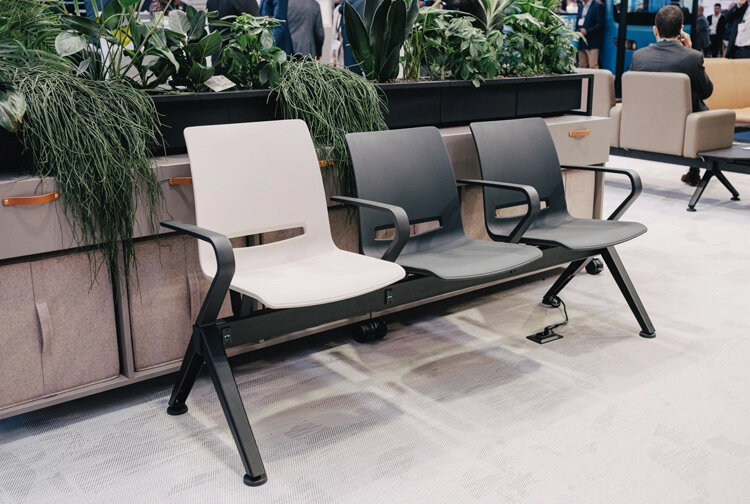 V-Travel bench, soft seating and the coming-soon V-Travel extension,
Design by Justus Kolberg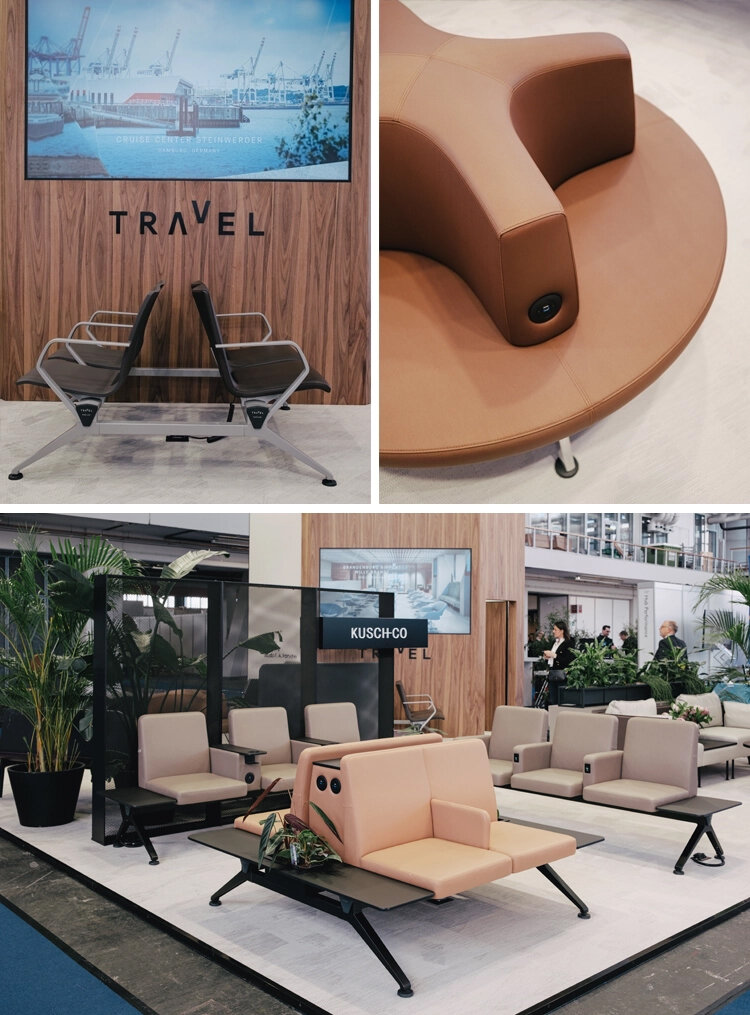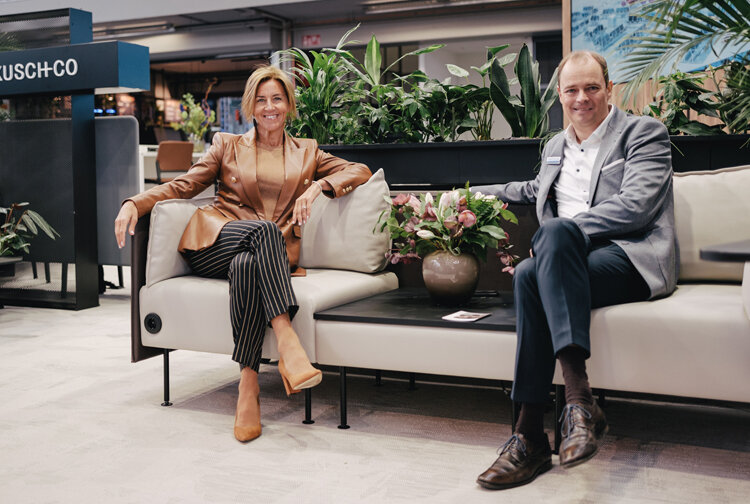 Hygienic Solutions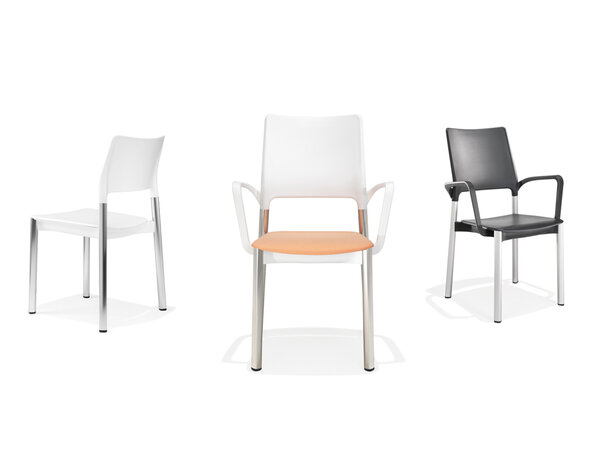 We have something against viruses, microbes and co.
The COVID-19 pandemic is pushing everyone to rethink their hygiene concept. The risk of transmitting infections has never been higher than it is today.

Unsuited furniture may be one of the reasons. Standard-issue furniture usually features open-pored surfaces or inaccessible spots that make a thorough disinfection almost impos sible. Add to this fact that the upholstery compound resp. fabrics are not always impervious to pathogens.

More hygienic safety!
In all public environments.

Not only hospitals, nursing homes, social institutions and other sensitive environments are looking for ways to offer an improved hygienic safety. This wish extends to restaurants, hotels, offices, schools, universities, airports … to all environments where pathogens can spread rapidly. Transmission occurs, for instance, through the contact surfaces on chairs and tables.

We have a long-time experience in the field of hygiene, and more specifically, with regard to cleaning and disinfection. When it comes to hygiene in contract environments, we have acquired a reputation as experts. Since 2006, we produce hygiene-oriented furniture.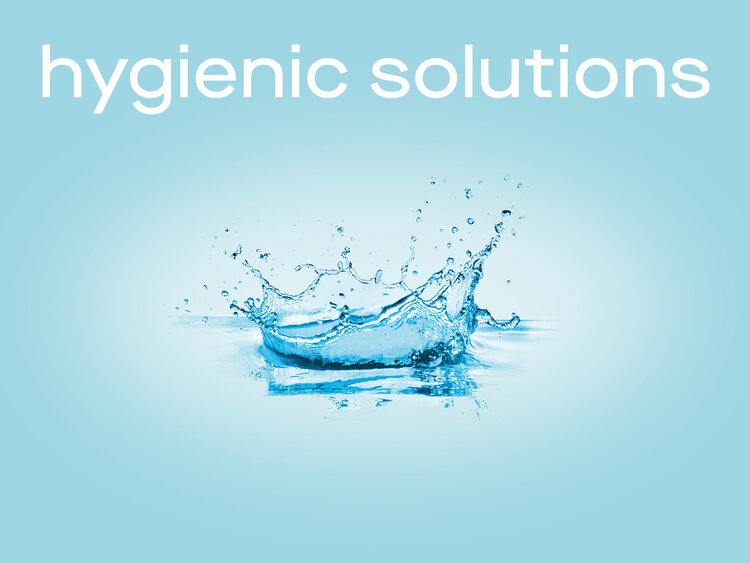 Project KARMIN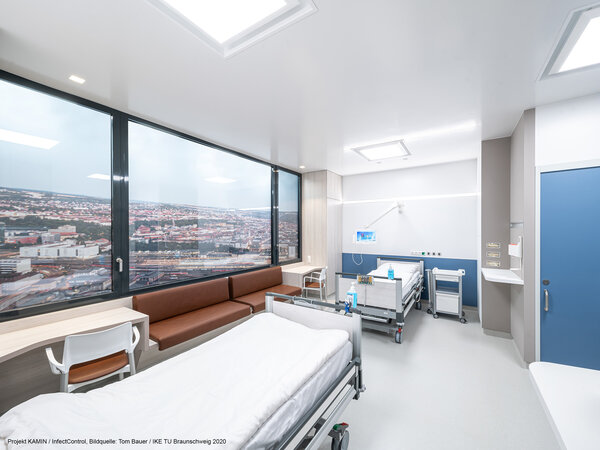 The scope of the research project KARMIN (hospital architecture, microbiomes and infections in hospitals) was to develop a prototype for a new type of infection-preventive patient room.

In their capacity as an industrial partner of this scientific project, Kusch+Co furnished the mock-up patient room with their products. The outcome is slated to be unveiled to the international public at the Berlin World Health Summit in the autumn of 2020. Amongst others, the room features an armchair of the series 3600/3650 Arn: the hygiene experts extensively tested the mechanical cleanability of the plastic and aluminium surfaces. Arn passed with flying colours.
The flyer "Hygienic safety series 3600/3650 Arn" provides more information about the special hygienic properties.