Hygienic Solutions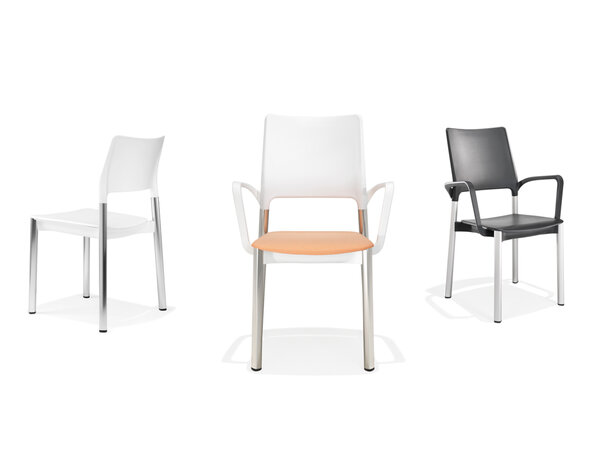 We have something against viruses, microbes and co.
The COVID-19 pandemic is pushing everyone to rethink their hygiene concept. The risk of transmitting infections has never been higher than it is today.

Unsuited furniture may be one of the reasons. Standard-issue furniture usually features open-pored surfaces or inaccessible spots that make a thorough disinfection almost impos sible. Add to this fact that the upholstery compound resp. fabrics are not always impervious to pathogens.

More hygienic safety!
In all public environments.

Not only hospitals, nursing homes, social institutions and other sensitive environments are looking for ways to offer an improved hygienic safety. This wish extends to restaurants, hotels, offices, schools, universities, airports … to all environments where pathogens can spread rapidly. Transmission occurs, for instance, through the contact surfaces on chairs and tables.

We have a long-time experience in the field of hygiene, and more specifically, with regard to cleaning and disinfection. When it comes to hygiene in contract environments, we have acquired a reputation as experts. Since 2006, we produce hygiene-oriented furniture.

Benefit from our know-how and experience.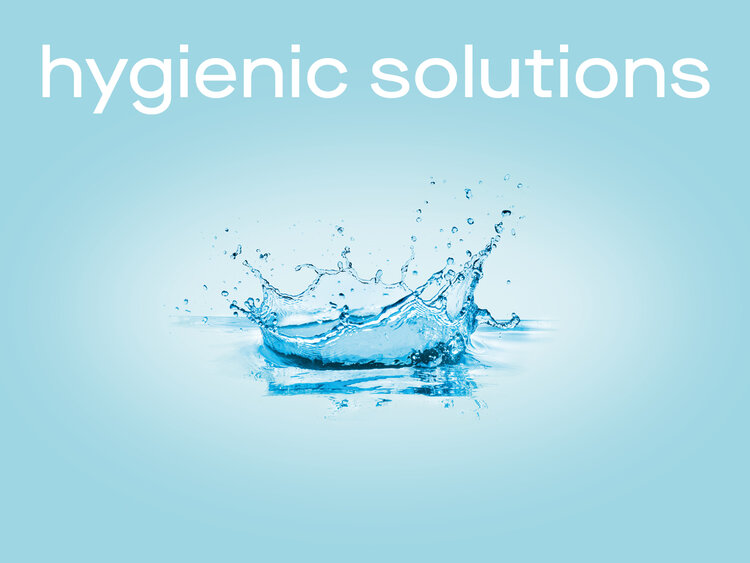 Project KARMIN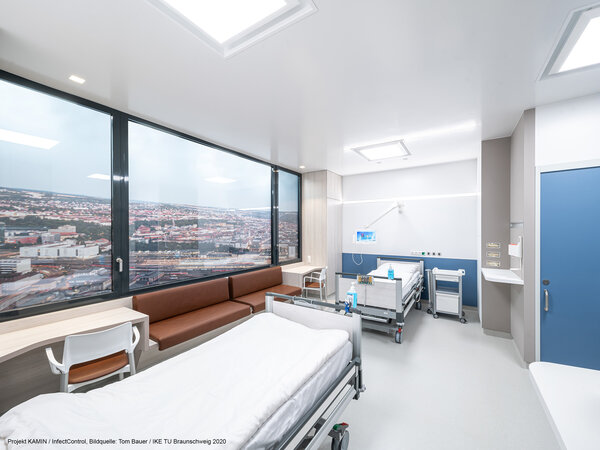 The scope of the research project KARMIN (hospital architecture, microbiomes and infections in hospitals) was to develop a prototype for a new type of infection-preventive patient room.

In their capacity as an industrial partner of this scientific project, Kusch+Co furnished the mock-up patient room with their products. The outcome is slated to be unveiled to the international public at the Berlin World Health Summit in the autumn of 2020. Amongst others, the room features an armchair of the series 3600/3650 Arn: the hygiene experts extensively tested the mechanical cleanability of the plastic and aluminium surfaces. Arn passed with flying colours.
The flyer "Hygienic safety series 3600/3650 Arn" provides more information about the special hygienic properties.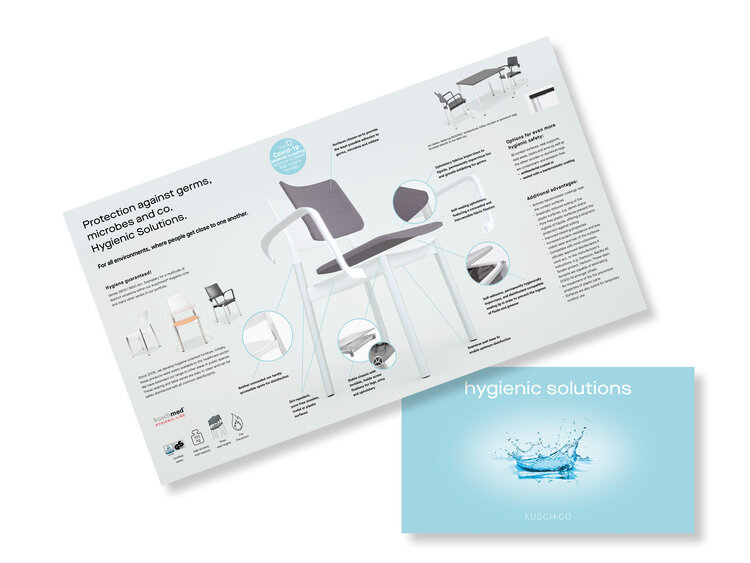 Seating Banner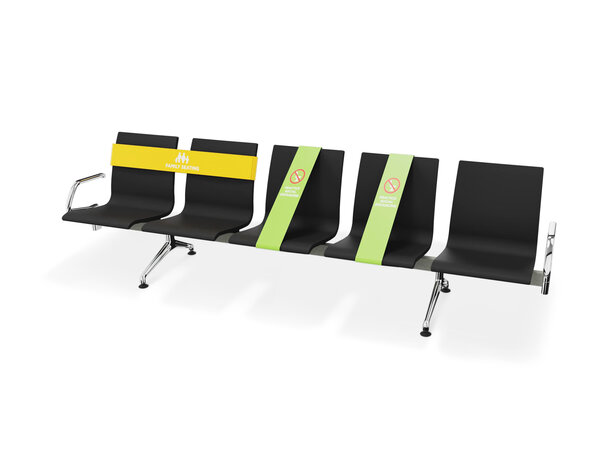 We help you to practice distancing!
Due to the coronavirus outbreak, it has become essential to implement physical distancing guidelines in all environments, where many people come together. For this reason, we'd like to offer a product-neutral solution.

The banner from Kusch+Co enables you, irrespective of the brand of the existing furniture, to block individual seats with the aim of implementing the physical distancing guidelines. The banner is all-purpose, easy and flexible to use!

One of many solutions we have ready for you.
Quick-ship series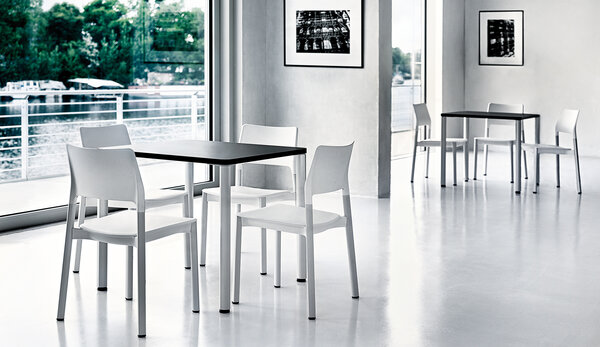 Quick-ship series for healthcare facilities!
Due to the repercussions of the Covide-19 pandemic, hospitals and other healthcare facilities are in a race to set up new intensive care units and quarantine stations. Swiftness as well as uncomplicated handling have top priority in this case.

In order to be of assistance, we have been given our customers in the healthcare sector the opportunity to have their selected seating and table series delivered to them within a few working days. All the products of our quick-ship range meet the highest hygienic requirements, and are tried-and-tested staples in the healthcare sector for many years now.